The modern aquaculture industry has no problems with toxic ammonia or heavy metal poisons due to feeding ingredients. Zeolite powder improves the overall health of aquacultures and aquariums. Fish and shrimp droppings as well as feed waste are filtered with zeolite. Due to its ammonia uptake, it is the perfect binder for heavy metals and toxins.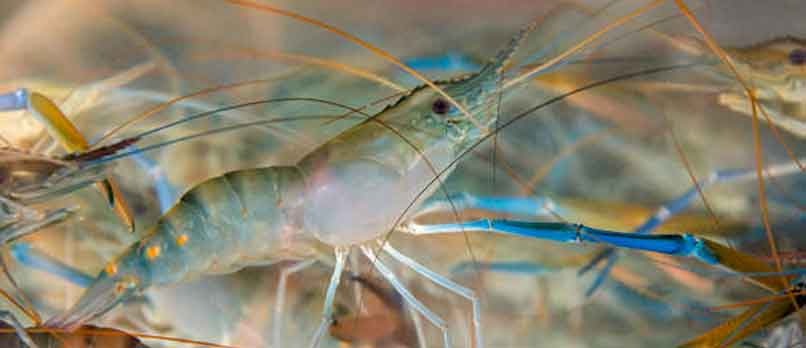 Fish shrimps accumulate urine and feces, creating ammonia. Ammonia dissolves in an aqueous solution and converts ammonium ions into NH4. Ammonia is toxic to aqueous life and reduces the oxygen transport capacity of hemoglobin. It damages the gills and prevents the fish from absorbing oxygen. According to recent records, 90% of juveniles die from the production of toxic ammonia.
Zeolite powder is characterized by its unique properties as a sustainable, non-chemical, and cost-effective filtration.

Aquaculture zeolite from Zeolitemin.com, like most fish farms and non-commercial fish storage facilities, tends to use concrete and polyethylene tanks in unfilled ponds. Tank storage methods are used when the extraction of nutrients becomes too expensive or has to be done manually.
Zeolite powder for aquaculture
Natural clinoptilolite zeolite powder for aquaculture Natural clinoptilolite is a type of aluminosilicate mineral, it is known for its strong ion exchange capacity and strong adsorption and can be used as a filter medium, fertilizer for the soil and as a medium for aquaculture. Clean the water quality of the pond and remove the stench. Adjust the pH to create better water quality and provide plankton with an excellent breeding environment. Improvement of a mold infestation in the pond by good ventilation of the soil.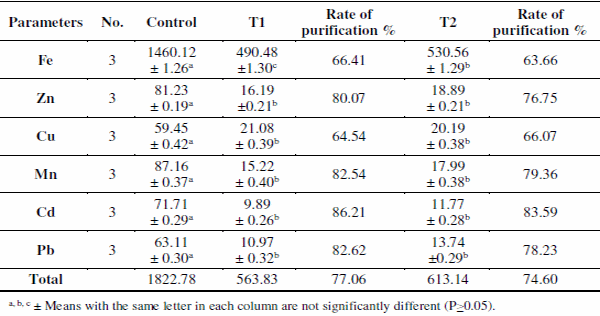 zeolite powder is used as a water filter in aquaculture

Zeolite is useful where the water quality of the pond meets the shrimp pond standards. To avoid stress, shrimp pond operators must check the salinity of the water. In general, the ideal shrimp pond is a shrimp pond with a salinity of 10-30 ppt.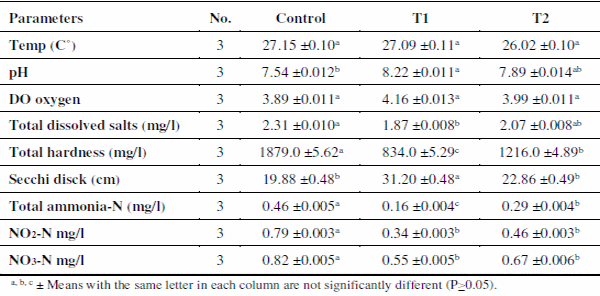 His average was 61.85% humidity, 62.52% protein, 23.13% lipid, and 16.35% ash in the control pond. The corresponding values for the fish in T1 were 61.09% humidity, 62.89% protein, 19.37% lipid, and 17.74% ash. The values for fish T2 were 62.12% humidity and 62.19% protein with 19.14% lipids and 18.67% ash content.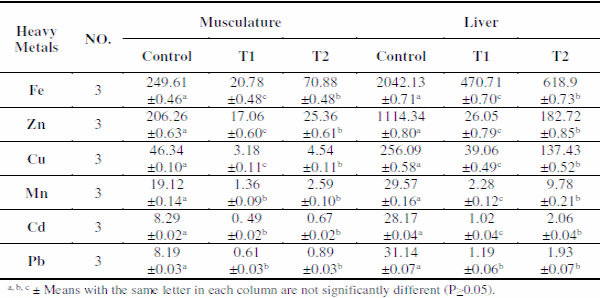 zeolite powder is used as a water filter in aquaculture zeolite powder absorb heavy metals in aquaculture.
Natural zeolites and clinoptilolites are the ability to absorb heavy metals (Cd, Cu, Fe, Mn, Pb, Zn) (Barlokova & Ilavsky, 2010). The efficiency of metal ion removal of the tested pond water treated with zeolite is shown in Table 2. The use of zeolite (Clinoptilolite) to reduce heavy metals in pond water was effective in T1 and corresponded to studies showing that natural zeolites are capable of removing cationic and heavy metal elements from industrial wastewater.
Clinical Examinations of Fish.
The clinical examination of some moribund and mortalities from all groups showed that some aggregated on the surface, accumulated at the water inlet and appeared dull, lethargic with loss of escape reflex. On the other side, the control group showed yellowish discoloration of the skin, dermatitis surrounded with petechial hemorrhage at the peduncle region indicating liver failure (jaundice-like appearance) and less microbial resistance. This may be due to the pollution of the source of water supplying fish farms with some industrial wastes reaching the agriculture drainage wastewater used for aquaculture in Egypt (Mohana, 1996; Fajardo, 2002). The improved production of treated groups could be as a result of the ability of zeolite to adsorb heavy metals and other pollutants like ammonia besides its antimicrobial effect.
Figure 2. Some fish of the control group suffered yellowish discoloration, and dermatitis surrounded with petechial hemorrhages at the peduncle region and at the fin base.
In conclusion, the application of zeolite in fish ponds improved fish health, disease resistance, water quality parameters and decreased heavy metals accumulation in water, sediment, and in organs as well as improved growth parameters. However, the proximate chemical composition of fish musculature did not significantly vary. Application of zeolite scattered on the pond bottom increased the efficiency of improving pond quality than used as a filter.
Reference: